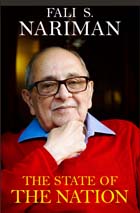 The State of the Nation
Author: Fali S. Nariman Category: Bestsellers, History, Politics & Current Affairs ISBN: 9789381431863 Binding: Hardback Dimensions: 230 x 150 Number of Pages: 412


A definitive, analytical and meticulous account of the present state of the nation – from a constitutional perspective – by one of India's most respected legal luminaries
An ardent defender of the Constitution of India, Fali Nariman has today attained the status of an outstanding lawyer who strongly believes in the rule of the law and stands by his convictions. In this timely volume, the author highlights crucial issues that the legislature, the executive, judiciary, the bar and the common people have to deal with virtually on a day-to-day basis. His main focus is on corruption at various levels and in 'hallowed' institutions, including the judiciary.
The author contends that the legislative and executive wings of the government – the elected representatives of the people – were (and are) expected to provide for the welfare of the people. He points out that they have failed miserably simply because making of laws is not enough; applying and enforcing laws – which are also the primary duties of the government – have left much to be desired. Consequently, it is the judiciary that tells the government when and how to distribute excess food, what crops to grow and what not to grow, which economic projects are good for the country and which are not, and what fuel should be used in our vehicles and whether 2G/3G licences should be allotted only through auctions! The judiciary is hence accused of overreach!
The contents also throw light on other important subjects such as: the implications of reservations for certain sections of the population (including minorities); the true purpose and significance of the Constitution; Centre–State relations; and whether the Constitution has benefited the common people over the years.
This is a book that is absorbing as well as thought-provoking that will make the readers put on their thinking caps.
---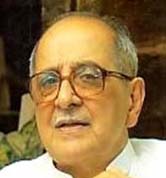 Internationally admired and respected, Fali S. Nariman (born on 10 January 1929) is a senior advocate of the Supreme Court of India. He began his career at the Bombay High Court in November 1950, and has since been active in the legal profession. Over the years, he has held several prestigious posts at both the national and international levels. He became a Member of Parliament (Rajya Sabha) in November 1999. He is the recipient of the Padma Bhushan (1991) and the Padma Vibhushan (2007).
Leave your thoughts