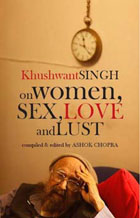 Khushwant Singh on Women, Sex, Love and Lust
An anthology of Khushwant Singh's best writings on his favourite subjects 
If you are looking for answers to eternal questions like which came first – love or lust, or debates pertaining to celibacy, chastity or arranged marriages, Khushwant Singh delivers his unique exposé. Whether he is analysing the fine dividing line between obscenity, pornography and erotica, describing sex from 'Chaturbhani' (200-350 B.C.) or his ideas of a composite Indian woman, Khushwant holds the reader's attention effortlessly. But that isn't all – years before terms such as 'gender issues' or 'gender divide' became popular, he was writing, thinking and sharing his views on them. His deliberations reveal an unexpected side to Khushwant . . . in these pages you'll also find a rare glimpse of Khushwant the feminist.
Women, Sex, Love and Lust abounds with Indian as well as foreign myths, legends, proverbs, and poems ranging from Chaucer, Shakespeare, Whitman to Kalidas, Iqbal and Faiz. Almost each page offers you delectable quotes from Russell to Wodehouse along with special anecdotes which could only come from the inimitable Khushwant.
Only he could share with you his intense experience of nudo-phobia suffered in Sweden, his acute observation of Indian whoremongers when abroad, scandals amongst the literati and glitterati – H.G. Wells as a compulsive fornicator or Georges Simenon hammering away at his typewriter (and his women) at the age of eighty are only a few revelations. Definitely a book you can't afford to miss!
---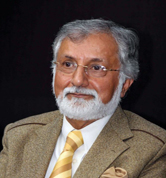 Bestselling author of A Scrapbook of Memories: My Life with the Rich, the Famous and the Scandalous and Of Love and other Sorrows: Ten Modernists, Ashok Chopra has occupied some of the best seats in the Indian book trade – executive editor of Vikas Publishing House, vice-president of Macmillan India, publishing director of UBS Publishers, executive director and publisher of the India Today Book Club and Books Today as well as chief executive and publisher of HarperCollins India. He is currently the chief executive officer of Hay House Publishers India and lives in Gurgaon, near New Delhi.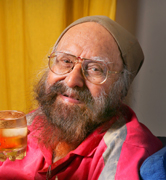 Khushwant Singh is India's best-known writer and columnist. He has been founder–editor of Yojana, and editor of the Illustrated Weekly of India, The National Herald and The Hindustan Times. He is also the author of several books which include the novels Train to Pakistan, I Shall Not Hear the Nightingale, Delhi and Burial at Sea; the classic two-volume A History of the Sikhs; and a number of translations and non-fiction books on Sikh religion and culture, Delhi, nature, current affairs and Urdu poetry.
Leave your thoughts