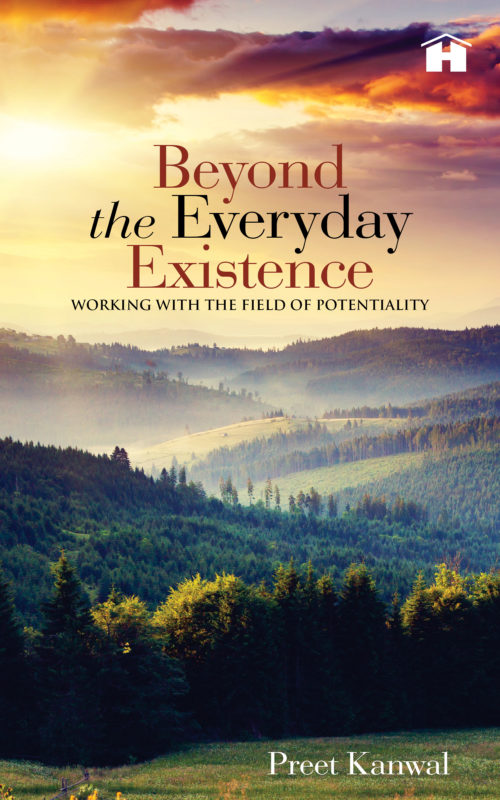 Beyond the Everyday Existence: Working with the Field of Potentiality
Author: Preet Kanwal Category: New Releases, Self-help ISBN: 9789386832610 Binding: Paperback Dimensions: 7 x 5 inch Number of Pages: 172


'If you can see it in your mind, you can definitely hold it in your hands.'
Have you ever experienced something you cannot quite comprehend? Like, the song playing in your head on loop suddenly starts to play on the radio; or the friend you've recently been thinking about bumps into you at the mall. All of us experience these mystical occurrences from time to time. You may call it coincidence, but the author calls it cosmic synchronicity.
Using lucid prose to explain profound truths, Dr Preet Kanwal simplifies the mystical concepts through his own experiences, short stories, and anecdotes and skilfully illustrates how we can align ourselves with the cosmos. The book holds the reader by the hand and delves into the unknown, describing ways of working with the cosmic energy field and aligning with the field of potentiality.
This realistic and practical compendium will help you discover and, eventually, master the innate potential you possess. Get out of your own way and sync your vibrations with that of the Universe and live a blissful life with this step-by-step guide to living a life less ordinary and fulfilling the purpose of life.
Just close your eyes, take a deep breath, believe in yourself, and align with the cosmos.
---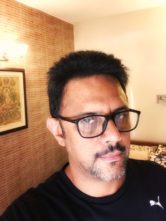 Dr Preet Kanwal is a practising oral & maxillofacial surgeon with a passion for writing. He has been an undergraduate and postgraduate teacher for over two decades and an empanelled consultant with numerous private hospitals; he also maintains his clinical practice in Chandigarh. He is an avid blogger and his articles and short stories have been published in various national magazines and journals. He holds a special interest in self-improvement, spirituality, and New Age healing.
Leave your thoughts