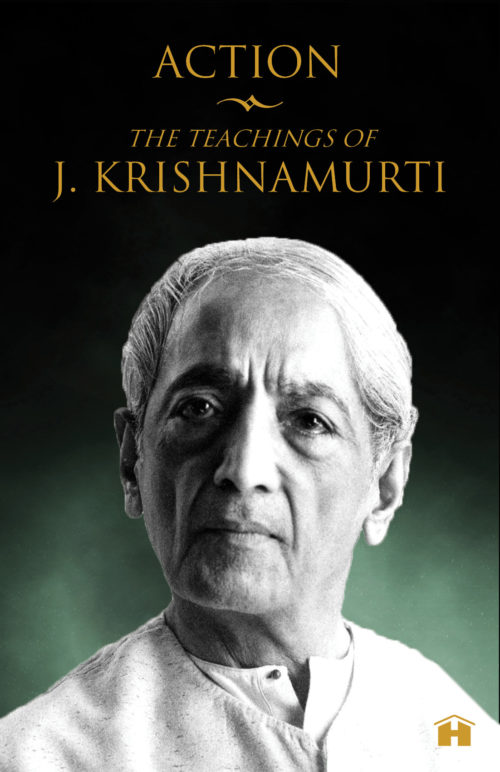 Action: The Teachings of J. Krishnamurti
Krishnamurti offers radically different answers to questions about our relationship with others, and why we do not act with clarity and intelligence.
What are the consequences of personal action based on a belief?
Why does my effort not produce the results I expect?

Why do I react to most things in life?
"For most of us action becomes a routine, a habit, something that one does not out of love or because it has deep significance for oneself but because one has to do it. One is driven to it by circumstances, by a wrong kind of education, by the lack of that love out of which one does something real . . .
"Surely, true action comes from clariry. When the mind is very clear, unconfused, not contradictory within itself then action inevitably follows
from that clarity . . . But it is very difficult, is it not, to have undisturbed perception and to see things not as one would like to see them, but as they actually are, undistorted by one's likes and dislikes. It is only out of such clarity that the fullness of action takes place."
– J. Krishnamurti: New Delhi, India, 1959
---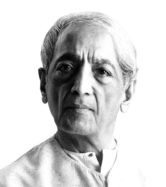 Jiddu Krishnamurti is regarded globally as one of the greatest thinkers and religious teachers of all time. He did not expound any philosophy or religion, but rather talked of the things that concern all of us in our everyday lives, of the problems of living in modern society with its violence and corruption, of the individual's search for security and happiness, and the need for mankind to free itself from inner burdens of fear, anger, hurt, and sorrow. He explained with great precision the subtle workings of the human mind, and pointed to the need for bringing to our daily life a deeply meditative and spiritual quality. For nearly sixty years until his death on 17 February 1986, he travelled throughout the world talking to large audiences and to individuals about the need for a radical change in mankind. 
Leave your thoughts