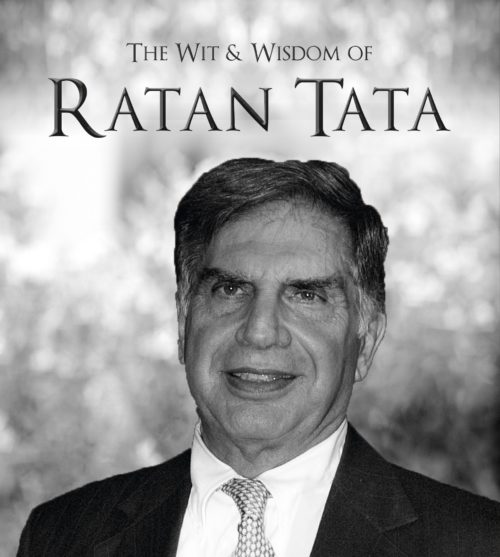 The Wit & Wisdom of Ratan Tata
Author: Ratan Tata Category: General, Quotes ISBN: 9789385827297 Binding: Hardback Dimensions: 150 x 170 mm Number of Pages: 232


In times of adversity, you have two choices—you can either steal yourself away from the situation or steel yourself up towards it. For Ratan Tata, the choice was made early on.
To be given the reigns to India's largest business conglomerate can be extremely daunting. But Ratan Tata's takeover as the chairman of the Tata group proved that what is already great can be made even better.
His legacy has the innate power to inspire great leadership. His success can motivate any beyond words. But, if how the world sees you is a result of how well you communicate, Ratan Tata's wisdom is unmatchable. This book contains his simplicity, his determination, his defining moments, his generosity, his learning curve, his humility and his intellectual curiosity.
From a man who has lived his days redefining success, his experiences and learnings can brighten the light at the end of any entrepreneurial tunnel. If ever, on your journey of life, you need a little nudge, a push or a spark, this book will never fail to deliver. Not even for a nano second.
---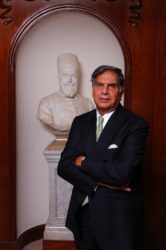 Ratan Tata is an Indian businessman who served as the chairman of the Tata Group, a Mumbai-based conglomerate, from 1991 to 2012. A member of a prominent family of Indian industrialists and philanthropists, he was educated at Cornell University where he earned a B.Arch. in Architecture and, later, Harvard Business School for an Advanced Management Program before returning to work in India. He gained experience in a number of Tata Group businesses before succeeding his uncle, J.R.D. Tata. Upon assuming leadership of the conglomerate, Tata aggressively sought to expand it and increasingly focused on globalizing its businesses. After a very successful career, he retired in the December of 2012 and now continues to head the Tata Group's charitable trusts. Among many other honours accorded him during his career, Tata received the Padma Bhushan, one of India's most distinguished civilian awards, in 2000.
Leave your thoughts