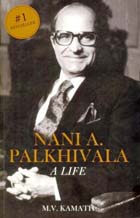 Nani A. Palkhivala: A Life
Author: M V Kamath Category: Biography & Memoir ISBN: 9788190416917 Binding: Paperback Dimensions: 210 x 135 Number of Pages: 534


Nani A. Palkhivala: A Life is the biography of Nani Palkhivala, one of India's premier economists and jurists.
This biography chronicles the life of Nanabhoy Palkhivala. He was a champion of civil liberties, a farsighted economic thinker and a legendary lawyer. In this detailed book, M.V. Kamath displays all the facets of this charismatic personality. He was a strong supporter of the Indian constitution. He co-authored The Law and Practice of Income Tax, which interprets constitutional law on civil rights and liberties and gives a comprehensive explanation of civil rights as a whole. A Life talks of how Nani was best known for his brilliantly orated budget speeches. It recounts how Nani's legal skills were recognized by the government and tells readers of the occasions when he was pressed into the nation's service in international forums for his legal skills. He accepted the ambassadorship to Washington at the height of the cold war, thereby doing a huge service to India. His integrity earned him respect from everyone in the corporate world when he worked as the chairman of ACC and as a director in several Tata companies.
This comprehensive book draws from interviews, letters and archival material from a range of reliable sources. Kamath undertook thorough research into the life of Nani before writing this book, evidenced by the vast amount of information that is intertwined with the biography. While giving details about certain events of Nani's life, the book also highlights Indian history that was related to those occurrences, giving them a measure of context.
Nani A. Palkhivala: A Life was published by Hay House in 2012 and is available in paperback.
Key Features:
This is an in-depth biography of Nani Palkhivala, one of India's finest lawyers and thinkers. The book contains thoroughly researched and verified facts.
---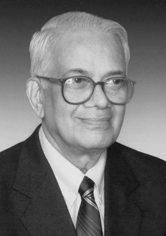 Born in 1921, M. V. Kamath is one of India's best-known journalists and writers. He was a correspondent in Bonn, Paris and Washington for The Times of India, editor of the Free Press Journal and, till his retirement in 1981, editor of The Illustrated Weekly of India. A prolific author and biographer, Kamath has 45 books to his credit. He was awarded the Padma Bhushan – India's third-highest civilian honour – in 2004.
Leave your thoughts