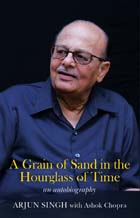 A GRAIN OF SAND IN THE HOURGLASS OF TIME
Arjun Singh, a consummate practitioner of politics and a diehard Congressman, occupied several important political posts during a career spanning almost 50 years. In this riveting account, he throws new light on important developments, which have had a marked impact on the contemporary history of India, and on the prominent personalities who have shaped them.
During his tenure as chief minister of Madhya Pradesh (1980 to 1985), he tackled the long-festering dacoit problem and introduced a series of new schemes for the welfare of the weaker sections of society apart from going in for the modernization of irrigation and industrial projects. But all his efforts were overshadowed by the December 1984 Bhopal gas tragedy
---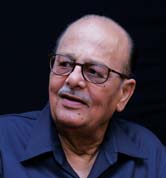 Born (on 5 November 1930) into an affluent landowning family from Rewa in Madhya Pradesh, ARJUN SINGH entered the political arena in 1957 as an independent candidate and was elected to the Madhya Pradesh Assembly. He joined the Congress in 1960, at the behest of Prime Minister Jawaharlal Nehru, and was inducted as a minister in the state cabinet in 1963. He consolidated his position and rose to become chief minister of the state in June 1980. He was in office till 12 March 1985, after which he was appointed governor of Punjab. In the Rajiv Gandhi Government, he served as Union commerce minister and later Union communications minister. He held the portfolio of Union human resources development minister during the prime ministership of Narasimha Rao and later during that of Dr Manmohan Singh. Arjun Singh passed away on 4 March 2011 at New Delhi.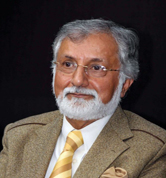 Bestselling author of A Scrapbook of Memories: My Life with the Rich, the Famous and the Scandalous and Of Love and other Sorrows: Ten Modernists, Ashok Chopra has occupied some of the best seats in the Indian book trade – executive editor of Vikas Publishing House, vice-president of Macmillan India, publishing director of UBS Publishers, executive director and publisher of the India Today Book Club and Books Today as well as chief executive and publisher of HarperCollins India. He is currently the chief executive officer of Hay House Publishers India and lives in Gurgaon, near New Delhi.
Leave your thoughts