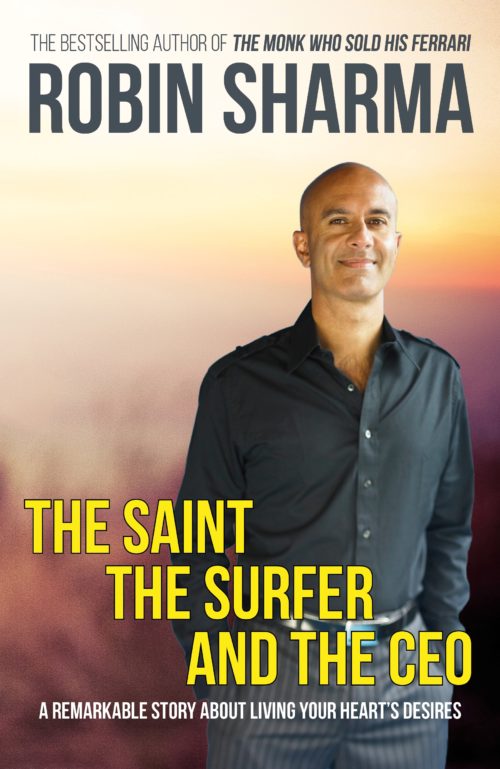 The Saint, the Surfer and the CEO: A Remarkable Story about Living Your Heart's Desires
Author: Robin Sharma Category: Bestsellers, Mind-Body-Spirit, Self-help ISBN: 9788190565554 Binding: Paperback-with flaps Dimensions: 229 x 152 x 15 mm Number of Pages: 224


Within the pages of this extraordinary book, you'll discover a practical yet powerful process to re-create your life and reconnect with your best self. Written as an engaging and heartfelt story, THE SAINT, THE SURFER, AND THE CEO offers you a potent blend of deep wisdom and practical life lessons that will help you discover your destiny, live your highest truth as a human being, and find the lasting happiness that you've been seeking.
In this revolutionary yet gentle guide to living your life at its most authentic level, you'll learn:
how to awaken your true gifts and shine powerfully in the world
how to transform your fears into freedom and your wounds into wisdom
lessons to help you master your mind, open your heart, and nurture your spirit
simple methods to have beautiful relationships filled with true love
ways to inject your adventure, mystery, and fun back into your life
tools to become a star in your career and attract prosperity
---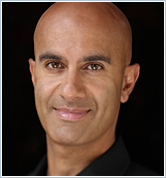 Robin Sharma is one of the world's premier thinkers on leadership in business and in life. He is the author of numerous books, including the #1 international bestseller The Monk Who Sold His Ferrari; its bestselling sequel Leadership Wisdom from The Monk Who Sold His Ferrari; Family Wisdom from The Monk Who Sold His Ferrari; Who Will Cry When You Die?; MegaLiving, and The Saint, The Surfer, and The CEO. Sharma is also in constant demand across the globe as a keynote speaker for organizations dedicated to developing leaders at all levels and as an executive coach to people ready to create extraordinary work and personal lives. Clients include Fortune 500 companies such as Microsoft, General Motors, IBM, FedEx, Networks, as well as health-care firms and public sector organizations. A former lawyer who holds two law degrees, including a master's of law, Robin Sharma is the CEO of Sharma Leadership International (SLI), a widely respected training firm that offers a range of services and products to help employees realize their highest potential for exceptional professional and personal results amidst relentless change, including The Elite Performers Series™, a remarkable four-day leadership transformation program. SLI also runs the highly acclaimed Robin Sharma Life Coaching Program™, a strikingly effective coaching process that shows individuals and corporate teams how to create the personal lives they want while becoming a star at work.
Leave your thoughts