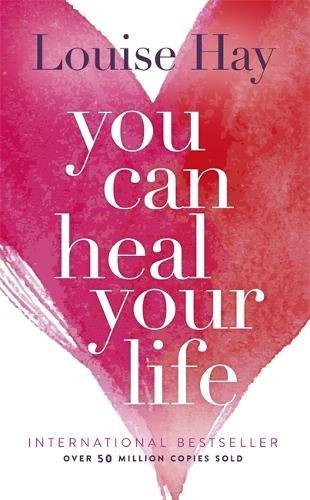 You Can Heal Your Life
Author: Louise Hay Category: Bestsellers, Self-help ISBN: 9788190565585 Binding: Paperback with flaps Dimensions: 216 x 140 mm Number of Pages: 272


This New York Times bestseller has sold over 50 million copies worldwide!
In this inspirational and practical book, there is enough information for everyone to begin the realization of healing of whatever they need to heal . . .
You Can Heal Your Life, the definitive bestselling book on self-healing, has transformed the lives of millions of people. This is a book that people credit with profoundly altering their awareness of the impact that the mind has on our health and well-being.
In 1984, You Can Heal Your Life was published. In it, Louise explains how our beliefs and ideas about ourselves are often the cause of our emotional problems and physical maladies and how, by using certain tools, we can change our thinking and our lives for the better.
Louise's key message in this powerful work is: "If we are willing to do the mental work, almost anything can be healed."
Louise explains how limiting beliefs and ideas are often the cause of illness, and how you can change your thinking…and improve the quality of your life! Packed with powerful information—you'll love this gem of a book!
In this inspirational work, world-renowned teacher, Louise L Hay offers profound insights into the relationship between the mind and body. Exploring the way that limiting thoughts and ideas control and constrict us, she offers us a powerful key to understanding the roots of our physical diseases and discomforts.
Full of ideas and strategies that have worked the millions of people worldwide, this practical selfhelp guide will change the way you think forever!
---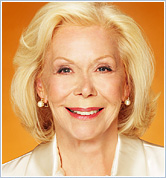 Louise Hay, the author of the international bestseller You Can Heal Your Life, is a metaphysical lecturer and teacher with more than 40 million books sold worldwide. For more than 25 years, Louise has helped people throughout the world discover and implement the full potential of their own creative powers for personal growth and self-healing. Louise is the founder and chairman of Hay House, Inc., which disseminates books, CDs, DVDs, and other products that contribute to the healing of the planet.
Leave your thoughts