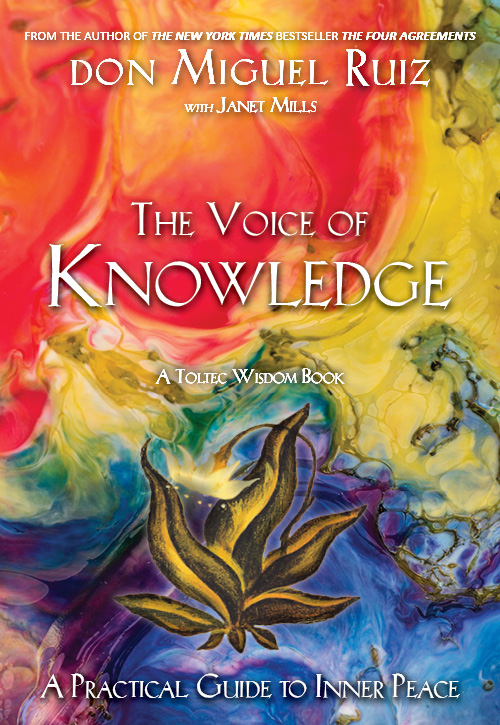 The Voice of Knowledge: A Practical Guide to Inner Peace – A Toltec Wisdom Book
Author: Don Miguel Ruiz Category: Inspirational & Personal Growth, Self-help ISBN: 9789386832313 Binding: Paperback with Flaps Dimensions: 7.25 x 5 inch Number of Pages: 248


A New York Times Bestseller

Over 450,000 copies sold in the US

4.7/5 start rating on Amazon.com

From the International Bestselling author of The Four Agreements
Before we learn to speak, our true nature is to love and be happy, to explore and enjoy life. As little children, we are completely authentic. Our actions are guided by instinct and emotions; we listen to the silent voice of our integrity. Once we learn a language, the people around us hook our attention and program us with knowledge. But that knowledge is contaminated with lies.
With our attention focused on all the knowledge in our head, we no longer perceive the world through the eyes of love; we only perceive what we have learned to believe. The voice of knowledge comes alive inside our head, and what is that voice telling us? Mostly lies. That voice never stops talking, judging, gossiping, and abusing us. It constantly sabotages our happiness and keeps us from enjoying a reality of truth and love.
Ruiz shows us how to recover the silent voice of our integrity and find inner peace. When the voice of knowledge no longer controls us, our life becomes an expression of our authentic self, just as it was before we learned to speak. Then we return to the truth, we return to love, and we live in happiness again.
In The Voice of Knowledge, Miguel Ruiz reminds us of a profound and simple truth: The only way to end our emotional suffering and restore our joy in living is to stop believing in lies — mainly about ourselves. Based on ancient Toltec wisdom, this breakthrough book shows us how to recover our faith in the truth and return to our own common sense.
Ruiz changes the way we perceive ourselves, and the way we perceive other people. Then he opens the door to a reality that we once perceived when we were one and two years old — a reality of truth, love, and joy.
"We are born in truth, but we grow up believing in lies. . . . One of the biggest lies in the story of humanity is the lie of our imperfection." — don Miguel Ruiz
---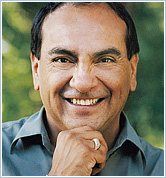 Don Miguel Ruiz was born into a family of healers, and raised in rural Mexico by a curandera (healer) mother and a nagual (shaman) grandfather. The family anticipated that Miguel would embrace their centuries-old legacy of healing and teaching, and carry forward the esoteric Toltec knowledge. Instead, distracted by modern life, Miguel chose to attend medical school and become a surgeon. A near-death experience changed his life. Stunned by this experience, he began an intensive practice of self-inquiry. He devoted himself to the mastery of the ancient ancestral wisdom, studying earnestly with his mother, and completing an apprenticeship with a powerful shaman in the Mexican desert. In the tradition of the Toltecs, a nagual guides an individual to personal freedom. Don Miguel is a nagual from the Eagle Knight lineage, and is dedicated to sharing his knowledge of the teachings of the ancient Toltecs. He is the author of The Four Agreements, The Mastery of Love, and The Four Agreements Companion Book.
Leave your thoughts