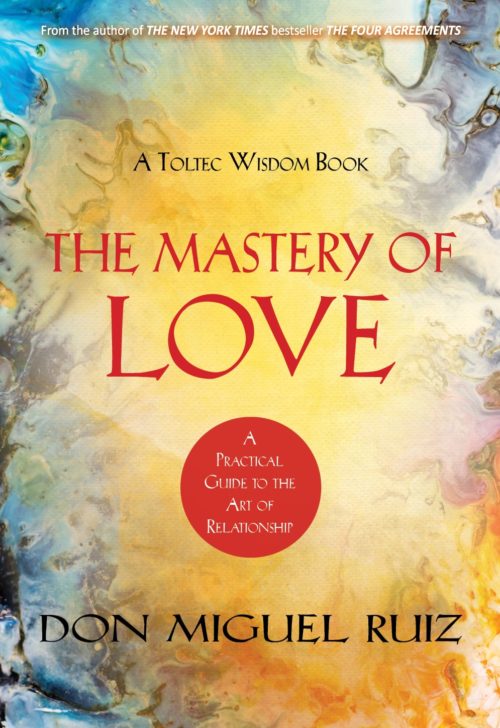 The Mastery of Love: A Practical Guide to the Art of Relationship – A Toltec Wisdom Book
Author: Don Miguel Ruiz Category: Inspirational & Personal Growth, Self-help ISBN: 9789386832061 Binding: Paperback with Flaps Dimensions: 7.25 x 5 inch Number of Pages: 224


In the Toltec tradition, three fundamental masteries guide us to our true nature, which is happiness, freedom, and love.
The first is the Mastery of Awareness. This mastery teaches us to be aware of what we really are. It is the first step toward freedom, because we cannot be free if we don't know what we are, or what kind of freedom we are looking for. The Toltec said, "Let us see ourselves with truth," and they created a mastery just for awareness.
The second is the Mastery of Transformation, which teaches us how to become spiritual warriors, and stalk our actions and reactions so we can break free of the knowledge that enslaves us. This mastery shows us how to change the dream of our life by changing our agreements and beliefs.
The Mastery of Love is the result of the first two masteries. From the Toltec perspective, everything is made of love. Love is Life itself. When we master love, we align with the Spirit of Life passing through us. We are no longer the body, or the mind, or the soul; we are Love. Then every action we take is an expression of love, and love in action can only produce happiness.
When we master Awareness, Transformation, and Love, we reclaim our divinity and become one with God. This is the goal of the Toltec.
---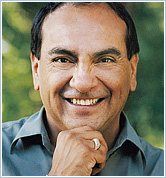 Don Miguel Ruiz was born into a family of healers, and raised in rural Mexico by a curandera (healer) mother and a nagual (shaman) grandfather. The family anticipated that Miguel would embrace their centuries-old legacy of healing and teaching, and carry forward the esoteric Toltec knowledge. Instead, distracted by modern life, Miguel chose to attend medical school and become a surgeon. A near-death experience changed his life. Stunned by this experience, he began an intensive practice of self-inquiry. He devoted himself to the mastery of the ancient ancestral wisdom, studying earnestly with his mother, and completing an apprenticeship with a powerful shaman in the Mexican desert. In the tradition of the Toltecs, a nagual guides an individual to personal freedom. Don Miguel is a nagual from the Eagle Knight lineage, and is dedicated to sharing his knowledge of the teachings of the ancient Toltecs. He is the author of The Four Agreements, The Mastery of Love, and The Four Agreements Companion Book.
Leave your thoughts