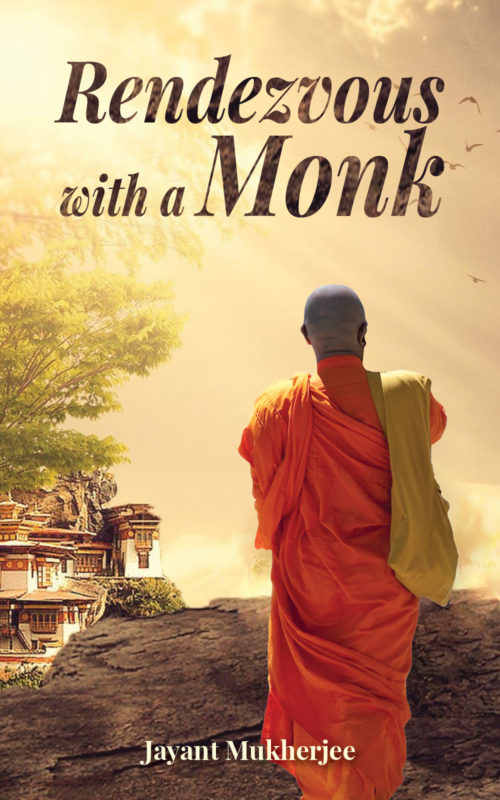 Rendezvous with a Monk
Author: Jayant Mukherjee Category: Philosophy, Spirituality ISBN: 9789386832122 Binding: Paperback Dimensions: 8 x 5 inch Number of Pages: 256


What is the meaning of our life?
What is the relevance of Swami Vivekananda and his teaching's in today's fast-paced world?
Are religion and spirituality the same?
When Deepak and Dipali arrive in Dehradun to meet their childhood friend Jayant, they bring with them a monk. His addition in the mix ensures a rather unusual route of conversation on spirituality. Stories that are both thought-provoking and interesting emerge from the perspective of ancient Indian ethos rather than philosophy or theism.
When Jayant reveals that he is, in fact, currently writing a book on Swami Vivekananda, the discussion turns deeper with relevant questions on the meaning (of life), vision, work, organization, leader as mentor, and reality. The protagonists navigate their way through the tributaries of humanism, philosophy, religion, and management and try to find answers to questions that Vivekananda himself grappled with.
Written in an easy conversational manner, you will be extolled on not taking anything at face value but to choose your own path of truth. This book leaves you with a feeling of optimism and self-belief.
---
Jayant Mukherjee is an alumnus of the Indian Institute of Management, Ahmedabad and of the Indian Institute of Technology, B.H.U.  He has over two decades of rich and varied experience in teaching, consultancy and training. He is currently a management consultant and an executive coach. He lives in Dehradun with his cat Poocha and his dog Dooka.
Leave your thoughts