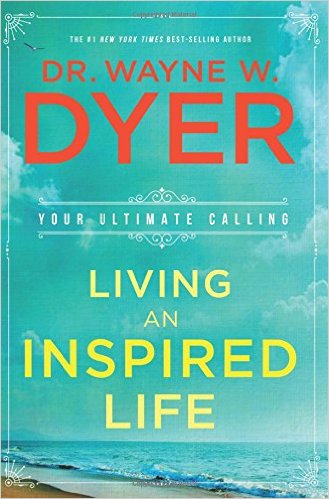 Living an Inspired Life: Your Ultimate Calling
Author: Wayne W. Dyer Category: Self-help ISBN: 9789384544973 Binding: Paperabck Dimensions: 230 x 150 mm Number of Pages: 260


"What I'm offering in this book is the awareness that we can return to a full-time position of inspiration, which is the true meaning of our life."
— Dr. Wayne W. Dyer
There's a voice in the Universe entreating us to remember our purpose, our reason for being here now in this world of impermanence. The voice whispers, shouts, and sings to us that this experience—of being in form in space and time—has meaning. That voice belongs to inspiration, which is within each and every one of us.
The feelings of emptiness; the idea that there must be something more; wondering, Is this all there is?; and trying to determine the meaning of life . . . this is all evidence of a yearning to reconnect with our soul space. We're aching for our calling to be felt and expressed.
In Living an Inspired Life (previously published under the title Inspiration), Dr. Wayne W. Dyer explains how we've chosen to enter this world of particles and form. From our place of origin, in ways that we don't readily comprehend now, we knew what we were coming here to accomplish, and we participated in setting this life process in motion. So why not think along these same lines? Why put the responsibility or blame on any one or any thing that's not a part of us? On Earth we have the capacity of volition—we can choose—so let's assume that we had the same capacity when we resided in the spiritual realm. We chose our physical body, and we chose the parents we needed for the trip. It doesn't seem too great a stretch to move into the idea that we chose this life in concert with our Source.
Inspiration can be cultivated and be a driving force throughout life, rather than showing up every now and then and just as mysteriously disappearing, seemingly independent of our desires. Inspiration is for everyone! It isn't reserved for high-profile creative geniuses in the arts and sciences—it's inherent in our Divine birthright. The problem is that as children we're gradually taught to believe exclusively in the world of phenomena where ego is dominant and inspiration diminished.
As you read each chapter in this book, you'll find specific suggestions for living "in-Spirit." From a very personal viewpoint, Dr. Dyer offers a blueprint through the world of inspiration—your ultimate calling.
---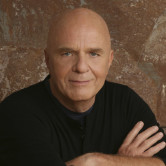 Wayne W. Dyer, Ph.D., is an internationally renowned author and speaker in the field of self-development. He's the author of 30 books, has created many audio programs and videos, and has appeared on thousands of television and radio shows. His books Manifest Your Destiny, Wisdom of the Ages, There's a Spiritual Solution to Every Problem, and The New York Times bestsellers 10 Secrets for Success and Inner Peace, The Power of Intention, Inspiration, and Change Your Thoughts—Change Your Life have all been featured as National Public Television specials. Wayne holds a doctorate in educational counseling from Wayne State University and was an associate professor at St. John's University in New York.
Leave your thoughts