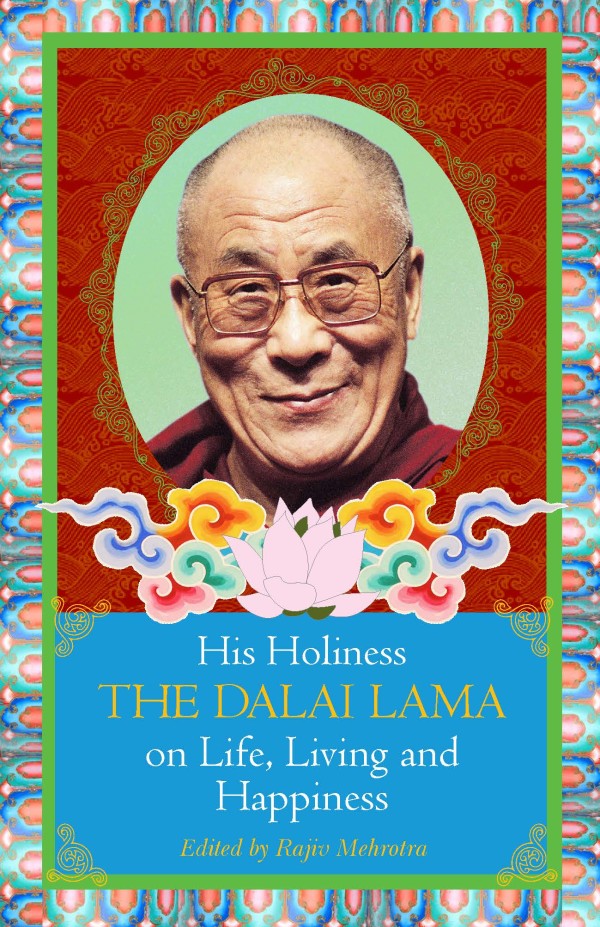 His Holiness the Dalai Lama on Life, Living and Happiness
'Compassion and warm-heartedness are what we can call universal religion, whether we believe in reincarnation or not, whether we believe in God or not. For Buddhists, it does not matter whether we believe in the Buddha or not. It is most important to be a good human being. Sooner or later we have to die, and then if we review and regret all the past years, it is too late.'
'We place too much emphasis on machines. We should lead our daily lives with some principles. Just like the police force, the intelligence force must be here inside ourselves, and our supreme court must also be within us. Whether there is a supreme court or not, as a judge, a policeman, a punisher, punish yourself if you do something wrong, not necessarily physically, but even mentally – regret it; confess.' – His Holiness the Dalai Lama
His Holiness the Dalai Lama describes himself as a Simple Buddhist monk. However, to millions of people around the world, he embodies the highest human aspiration: to be happy. His messages of compassion, altruism and peace are articulated in a unique secular ethic and supported with techniques and practices that can help us achieve these ideals. Eliciting global respect and admiration, he is both a prophet and a statesman for our troubled times, yet he's intensely human and accessible. He's an inspiration to millions, yet many feel as if he touches and speaks to them personally. He is a Buddhist but belongs to all humanity.
This remarkable book is an edited compilation of mostly personal conversations spanning more than twenty-five years between the Dalai Lama and Rajiv Mehrotra, a disciple of his for more than twenty-five years, who's now the trustee and secretary of the Foundation for Universal Responsibility, which was established with the funds from the Nobel Peace Prize awarded to His Holiness in 1989. Within these pages, the Dalai Lama's disarming candor, his deep empathy for his student's quest, and his wisdom – garnered not just from texts and scriptures but also from an active engagement with life – offer invaluable insights to us all on how we may find true happiness.
---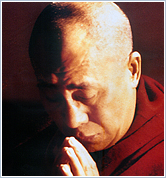 His Holiness The Dalai Lama (Tenzin Gyatso) is the 14th and current Dalai Lama. Born on July 6, 1935, he was the 5th of 16 children from a farming family in the Tibetan province of Amdo. When he was two years old, he was proclaimed the tulku (rebirth) of the 13th Dalai Lama. At the age of 15, he was enthroned as Tibet's Head of State and most important political ruler, as Tibet faced occupation by the forces of the People's Republic of China. After the collapse of the Tibetan resistance movement in 1959, the Dalai Lama fled to India, where he was active in establishing the Central Tibetan Administration (the Tibetan government in exile) and in seeking to preserve Tibetan culture and education among the thousands of refugees who accompanied him.A charismatic figure and noted public speaker, His Holiness is the first Dalai Lama to travel to the West. There, he has helped spread Buddhism and promote the concepts of universal responsibility, secular ethics, and religious harmony. In 1989, he was awarded the Nobel Peace Prize for his distinguished writings and his leadership in the solution of international conflicts, human rights issues, and global environmental problems.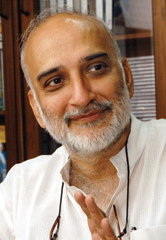 Rajiv Mehrotra has been a personal student of the Dalai Lama for more than 20 years. He is Trustee and Secretary of The Foundation of Universal Responsibility of His Holiness The Dalai Lama. He has been a judge for the Templeton Prize for Religion, and has thrice addressed plenary sessions of the World Economic Forum, which elected him a Global Leader for tomorrow. His books include The Mind of the Guru, Understanding the Dalai Lama and Thakur, a biography of the mystic Sri Ramakrishna. He hosts India's longest talk show on public television.
Leave your thoughts