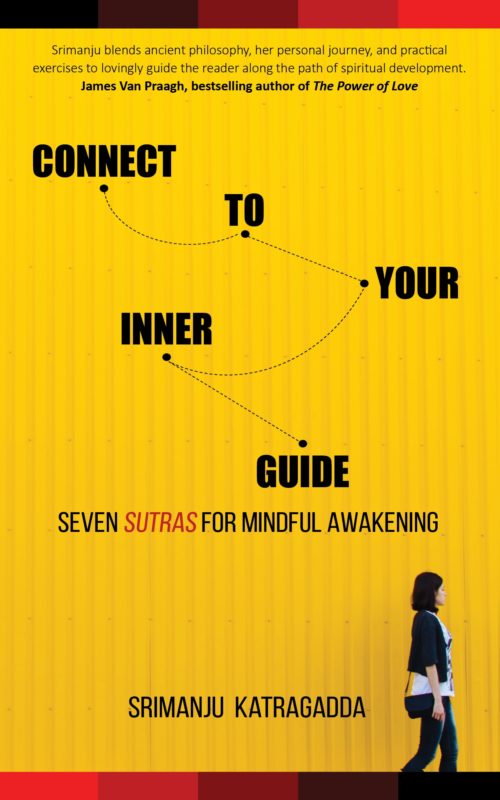 Connect to Your Inner Guide: Seven Sutras for Mindful Awakening
Author: Srimanju Katragadda Category: Self-help ISBN: 9789385827334 Binding: Paperback with flaps Dimensions: 8 x 5 inch Number of Pages: 280


Each of us has a story and each story has a start, middle, and end. We know how we arrive in this world and how we are to leave it, but it is the middle segment which varies for each one of us and truly defines our lives.
But in our busy routine-driven days, it has become impossible to pay attention to ourselves and our mind. We tend to simply absorb everyone else's thoughts and beliefs and make them our own. This often leads to a state of utter discontentment and we wonder why, despite having everything we need, we feel the urge to run away.
Connect to Your Inner Guide outlines a step-by-step inside-out approach in establishing communication with our inner guide, seeking its advice, and following its guidance. In developing a relationship with our inner guide, we arrive at a sense of belonging that infuses us with the unlimited wisdom, creative vision, and self-confidence that we require to achieve our dreams and the ultimate mission in life.
In this book, the author shares the seven sutras for the journey of awakening that she personally experienced. She offers practices and perspectives that you can use, starting right now, to live a life of purpose, fulfilment, and joy. The book is designed to be used flexibly, with chapters that you can choose to read individually or continuously through to the end. It is intended to fit into your fast-paced life and promises to bring about a positive change.
This book is for anyone looking for some faith, hope, and reassurance.
—————————————————–
This book beautifully nourishes the spirit that navigates this unseen world, evoking magic and miracles.
~ Stewart Pearce, sound healer and angel whisperer
A grounded light-filled journey that takes you by the hand and shows you how to connect with your inner guide so that you can live a soul-led life.
~ Rebecca Campbell, bestselling author of Light Is the New Black
Srimanju's natural warmth, wonder and practicality glow from every page and her book has already become my trusted friend.
~ Andrea Gardner, author of Change Your Words, Change Your World
Srimanju uses a strong positive energy in the book that we all need and I recommend this to anyone who is looking for that guidance.
~ Heidi Sawyer, bestselling author of Highly Intuitive People
This book is a must-read for all those seeking their true soul purpose. A wonderful uplifting spiritual awakening. Easy to read and follow.
~ Aidan Storey, author of Angels of Divine Light
Full of personality and easy to understand. A definitive book on self-awareness. I'm really impressed by the love and care she has poured into every page.
~ Becky Walsh, author and TV and radio presenter
This book is for anyone wanting to learn how to listen to the quiet but wise whisper of their intuition.
~ Charlotte Reed, author and illustator of May the Thoughts Be with You
Connect to Your Inner Guide offers the opportunity to get up close and personal with your own GPS.
~ Dr Mary Helen Hensley, author of Promised by Heaven
---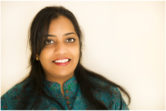 Srimanju Katragadda is an author, teacher, and motivational speaker. She is the founder of Experience Healing and co-founder of Kids Angel Cards. She teaches mindfulness to children in schools in Ireland, where she currently resides with her family. She works as a project manager in a multinational company and is also an editor at the Reiki Federation Ireland.
Leave your thoughts