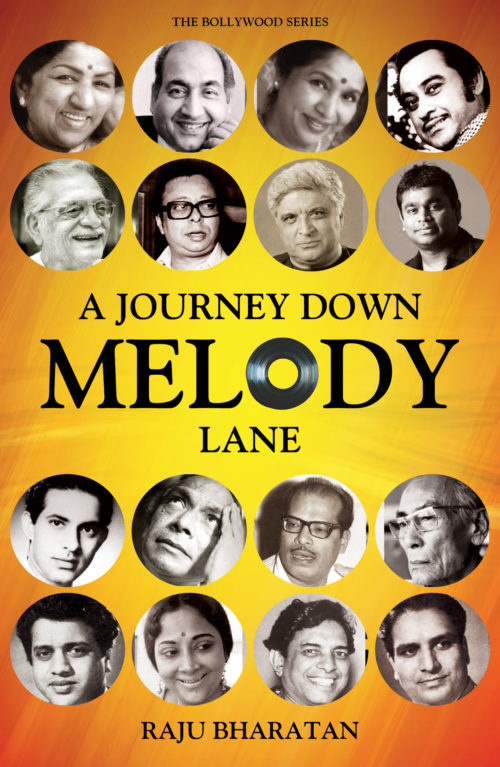 A Journey Down Melody Lane
Author: Raju Bharatan Category: Cinema ISBN: 9789386832030 Binding: Paperback Dimensions: 230 x 150 mm Number of Pages: 280


A journey studded with musical milestones apart from rare nuggets of information and 'being-the-screen' happenings . . .
This enthralling volume presents a kaleidoscopic view into the world of Hindi film music, which has held us spellbound for close to 80 years! India's topmost music historian, Raju Bharatan delves deep into the legendary treasury that is our song history to spotlight how stardom and 'songdom' to meet to make the film number a part of the nation's psyche.
The author, on the basis of his being physically present when many memorable melodies were composed and recorded, describes how they came to be audio-visually immortalized. Right from the era of vintage composers such as Khemchand Prakash, Naushad and Anil Biswas to the present-day musicians such as A.R. Rahman, Raju Bharatan paints a broad canvas with bold stokes. He also puts in perspective the significant contributions made by the singers, the lyricists and the instrumentalists. The roles played by 'wavemakers' such as Raj Kapoor, Guru Dutt, Vijay Anand and Yash Chopra in picturizing various unforgettable melodies are delineated in graphic detail.
This unique 'odyssey' will reveal fascinating facts such as:
Which composer was to originally score music for Umrao Jaan (1981).

Why there was an ego stand-off between Lata Mangeshkar and Mohammed Rafi for three years in the 1960s.

How Rahul Dev Burman lost out on a prestigious award in the late 1960s.

How a factual error went unnoticed in the question-and-answer format of Slumdog Millionaire, which recently swept the Oscars.
Here is a tuneful compendium that both the music lover and the lay reader cannot afford to miss.
---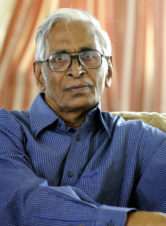 Raju Bharatan is widely recognized as the last word on Hindustani film music in India – as the only one who was physically there 'on the scene' through the decades when music sittings and song recordings took place. He has written on the theme through 55 years, attracting notice as the music critic of Filmfare; and as a helmer at the century-old The Illustrated Weekly of India in The Times Group. He has contributed authoritative articles on cine music to the Sunday Times; to the Hindustan Times; to rediff.com; to The Express Group's SCREEN weekly; to Mid-Day; and to a number of other publications. He is the author of Lata Mangeshkar: A Biography (1995); A Journey Down Melody Lane (2010); and Naushadnama: The Life and Music of Naushad (2013). He appears regularly on TV as a music scholar.
Leave your thoughts